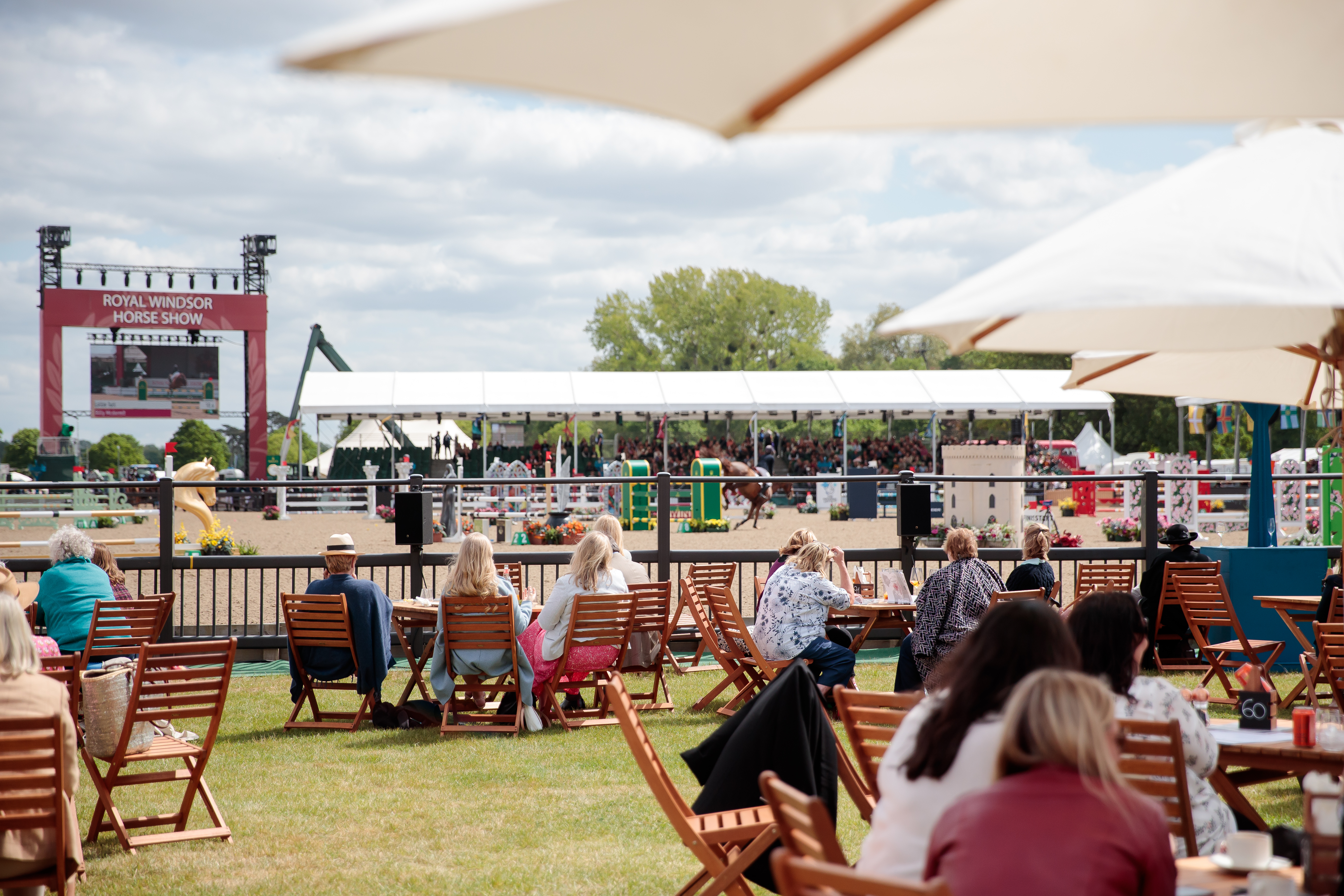 February 8, 2022: Royal Warrant holder, Mosimann's London has been appointed to cater the prestigious Royal Windsor Horse Show and The Platinum Jubilee Celebration.
Taking place between May 12 and 15, 2022 in the private grounds of Windsor Castle, the horse show will be followed in the evening with a seated theatrical event to mark Her Majesty The Queen's Platinum Jubilee.
Mosimann's experience in catering large events from the Royal weddings to the Olympics and Guards Polo will come to bear as approximately 3,000 guests will be expecting a feast worthy of their surroundings. One-thousand invitees are expected in The Royal Box and 500 diners will enjoy the Platinum Jubilee '70 Club'. The restaurant for the Members' Club of Royal Windsor Horse Show is also set to welcome some 500 members who intend to entertain an additional 1,000 guests.
Simon Brooks-Ward, Event Director for Royal Windsor Horse Show and The Platinum Jubilee Celebration, said: "This partnership is a perfect fit. Royal Windsor Horse Show is a highly respected event in the equestrian world with very strong links to the Royal Household and we chose Mosimann's because of their proven track record in catering royal events. They are the retained caterer for Guards Polo Club and holders of a Royal Warrant since 2000 to HRH The Prince of Wales. We are very excited by the prospect of this partnership and are looking forward to working with the Mosimann's team."
Mark Mosimann, Managing Director of Mosimann's London, said: "We are delighted to be involved with such illustrious and high-profile events. Both Mosimann's and the Royal Windsor Horse Show teams have a real passion for excellence, so we look forward to bringing to bear our expertise in catering exclusive events all over the world, from Royal weddings to the Olympics, to give guests the exceptional experience they deserve."
For further information, please contact [email protected] or call 07926 286676.